Peer Mentors
Get to know our mentors...(more coming soon)
Asia Anderson
Hometown: Franklin, Kentucky
Major: Nursing
Enjoys: Fashion, binge watching, good music, and going to concerts.
Hello everybody!
This will be my second year as a mentor with International Village. I chose to be a peer mentor again because I want to give the incoming freshmen a great experience like I had  my freshman year in an LLP.
Advice: Sometimes the pressure might seem a lot to handle but trust me, you will make it through. 
Additional Info: If you guys ever need anything, you can count on me!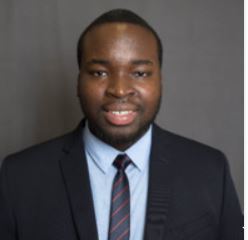 Jude Omodon
Hometown: Lagos, Nigeria
Major: Geological Sciences and Finance
Hi Everyone,
My name is Jude Omodon and I am an international junior from Lagos Nigeria. It gives me no greater joy to be able to welcome you to this outstanding and truly remarkable family. This wildcat family is truly a home away from home and in particular the international community/village is all you can ask for and more.
A little more about myself: I am studying Geological Sciences and Finance and I am an Undergraduate Research Assistant at the Sedimentary & Earth Radionuclide lab in my Geology department. I previously served on the Executive Board of the African Student Association; if any of you are interested in this particular organization let me know and we can talk about getting you plugged in. I love travelling and reading books on travelling.
Enough about me already!! Let's talk about the International Village. 
The International Village is more than a physical community and a Living and Learning Program, it is a great reminder of the diversity of culture and thoughts that I contribute to this community. I am absolutely proud of this and you should too. Throughout this year you all are going to have the opportunity to communicate and learn about each other. I ask that you make this process an intentional one. True understanding can only come about with effort and I know you all are eager to learn as I am too. This year is going to be an absolute blast and I cannot wait to meet you all.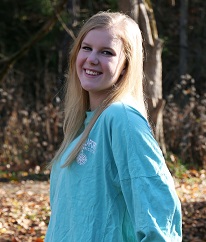 Becca Addison
Hometown: Cincinnati, Ohio
Major: Psychology and Neuroscience
Hello!
I'm Becca, and I'm from Cincinnati, Ohio. I'm a Psychology and Neuroscience major, and I enjoy hiking and drinking tea. I loved being part of the International Village last year because of the opportunity to have conversations about the international community at UK and how it interacted with those not involved in it. I made some amazing friends, and I hope the same will happen for all of you involved this year. UK provides a lot of really cool opportunities, whether sponsored by organizations or not, and there's always something new happening around campus. You'll get out what you put in, so embrace the unknown and have fun!