A&S Living Learning Program Coordinator Recognized by the National Residence Hall Honorary
By Tatyanna Pruitt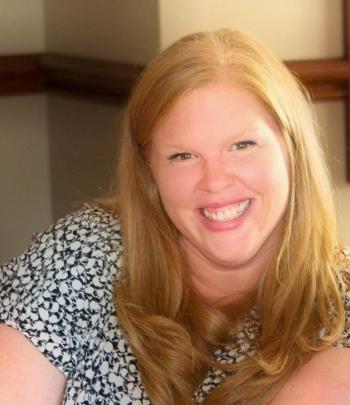 Each month the National Residence Hall Honorary (NRHH) recognizes individuals who go above and beyond in their job with their "Of The Months" or "OTMs" awards. Jessica Pennington, academic living and learning success coordinator in the College of Arts & Sciences, won the campus level Institution Faculty/Staff member award for August 2017.
A large part of Pennington's job requires crossover between the College of Arts and Sciences and the Office of Residence Life.
"Jessica is simply amazing at building a bridge between our academic colleges and residence life here at UK, as well as bettering the department of residence life and campus community," said Tyler Priest, Champions area resident director who nominated Pennington for the award.
Every August, Pennington prepares for the return of students by attending and helping facilitate peer mentor training sessions, organizing logistics to make training successful, and supporting the academic initiatives office "with her whole heart," Priest said. She also helped plan a welcome session for all peer mentors.
"As anyone who has ever worked in Residence Life knows, August can be the toughest month of the year, emotionally, physically, and mentally," Priest said. "But often we get to see the best of people when they are faced with that adversity and challenge, and Pennington certainly fits this mold."
With Pennington's help, the peer mentor training was a success.
"The training was a ray of positivity to many students embarking on a new adventure on their first day of classes," Priest said. "Jessica worked diligently to ensure the students, not only in the College of Arts & Sciences Living Learning Programs (LLPs), but across the entire campus community, were learning in an inclusive residential environment. She sacrificed her time to help others and that is why she is so deserving of this award."
Priest isn't the only one who thinks Pennington is deserving of this recognition. "This award really reflects the passion and dedication Jessica brings to every aspect of her job," said Jesse Hedge, assistant dean for enrollment management & decision support in the College of Arts & Sciences. "Her willingness to go the extra mile is obvious to all that know her and students across the campus are the beneficiaries of her hard work."